Free Methodist Church of Hong Kong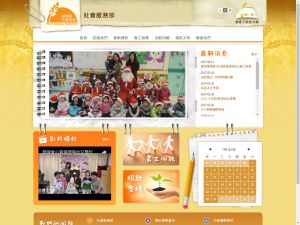 Website Screen Capture of Free Methodist Church of Hong Kong (http://ssd.fmchk.org)
Tel : 27856740
Fax : 25631808
Address : Room 1901, 19/F, The Hong Kong Federation of Youth Groups Building, No. 21 Pak Fuk Road, North Point, HK
Web Address : http://ssd.fmchk.org
E-mail Address : No related information
Nonprofit organization

Charitable institutions and trusts of a public character, which are exempt from tax under section 88 of the Inland Revenue Ordinance, are Nonprofit organizations.
Introduction
(English version is not available)
香港循理會自一九五四年開始發展基督教福音、社會服務及教育事工,並於一九八六年註冊成為非牟利法團。

本會的社會服務秉承耶穌基督的訓示,承諾「效法基督愛眷,實踐全人關懷」,以具效益的管理和專業知識,為服務對象提供有益、多元化及高素質的社會服務。

香港循理會於一九八三年開始,陸續開展長者中心、幼兒園、青少年服務中心和個人及家庭輔導服務等社會服務工作。香港循理會社會服務委員會轄下的社會服務部成立於一九九四年,負責發展及協調各服務單位的服務和行政事宜。

現時本會有四間服務中心接受社會福利署資助,分別是位於竹園南邨的竹園耆樂會所、位於藍田德田邨的白普理德田長者服務中心、位於馬鞍山耀安邨的白普理循理幼兒學校及位於屯門良景邨的屯門青少年綜合服務中心。自資舉辦的服務則包括關愛滿校園駐園社工計劃、藝有所成計劃及社會企業,為有需要的人士在德、智、體、群與及靈性上,提供教育、訓練、發展、輔導及照顧等服務。社會服務委員會就所有單位的中心事務及發展作出督導。
---
Aim
WE SERVE WITH HEART IN CHRIST
---
Services
Service Brief:
- Providing Elderly Services
- Providing Children & Youth Services
- Providing Family Services
- Providing Community Development Services
- Providing Other Services:
社會企業 Social Enterprise
Service Scope:
Currently 4 service centres receive subsidy from the Social Welfare Department. They are Free Methodist Church Chuk Yuen IVY Club located in Chuk Yuen South Estate, Free Methodist Church Tak Tin IVY club for the Elderly located in Tak Tin Estate in Lam Tin, Free Methodist Church Bradbury Nursery School located in Yiu On Estate in Ma On Shan, and Free Methodist Church Tuen Mun Children & Youth Integrated Services Centre located in Leung King Estate in Tuen Mun. On the other hand, self-funded services include "Love and Care" School Service and
---
Location
Report a problem
Reporting issues when they happen helps make HKNGO better.