Jubilee Ministries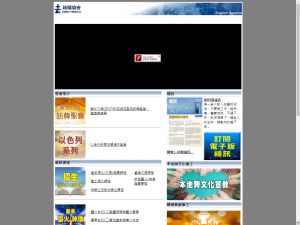 Website Screen Capture of Jubilee Ministries (http://www.jubileehk.org)
Tel : 27088666
Fax : 27088771
Address : 18/F, Sino Cheer Plaza, 23-27 Jordan Road, Jordan, KLN
Web Address : http://www.jubileehk.org
E-mail Address : No related information
Nonprofit organization

Charitable institutions and trusts of a public character, which are exempt from tax under section 88 of the Inland Revenue Ordinance, are Nonprofit organizations.
Introduction
No related information
---
Aim
Jubilee was established in 1997 with a mission to serve the poor and the disadvantaged, including the street sleepers, scavengers, marginal youth, prostitutes and drug addicts, through food bank, shopping co-op, hot meals, home visits and varieties of personal and group programs.
---
Services
Service Brief:
- Providing Elderly Services
- Providing Children & Youth Services
- Providing Family Services
- Providing Ethnic Minorities Services
- Providing Substance Abuse Services

Service Scope:
Through different ministries, Jubilee serves the poor, the needy and the marginal groups with the goal to enhance their quality of life by attending to their physical, emotional and spiritual needs.
Caring the poor ministries include the Food bank providing food to the poor and contacting many new immigrant families; Joyful Shopping Co-op is a market for low-cost stuff and 3A Hot Meals provides healthy, low-cost meals to the poor.
The grassroots and marginal groups that we serve include Construction workers, Prostitutes and female drug addicts, Youth-at-risk, Hair Stylists, Street-sleepers, Hawkers, Scavengers, the Elderly living alone and the Local South Asian groups.
---
Location
Report a problem
Reporting issues when they happen helps make HKNGO better.