Association for the Rights of Industrial Accident Victims Limited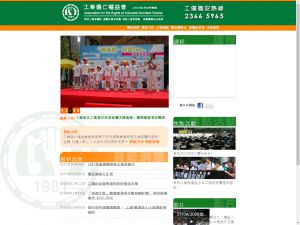 Website Screen Capture of Association for the Rights of Industrial Accident Victims Limited (http://www.ariav.org.hk)
Tel : 23665965
Fax : 22436446
Address : 1/F, Lam Tin (West) Community Centre, 71 Kai Tin Road, Lam Tin, KLN
Web Address : http://www.ariav.org.hk
E-mail Address : No related information
Nonprofit organization

Charitable institutions and trusts of a public character, which are exempt from tax under section 88 of the Inland Revenue Ordinance, are Nonprofit organizations.
Introduction
(English version is not available)
工業傷亡權益會(簡稱工傷權益會)是一個由工傷者、職業病患者及職業意外死者家屬組成的非牟利團體。早於六、七十年代,本港的工業、製造業等行業發展起飛。工友努力建設社會的同時,亦犧牲了自己的健康甚至生命,然而法例對一眾職業傷病者及家屬的保障非常不足。因此,在一群關注職業傷病者權益和職業安全健康的義工的支持之下,本會於1981年成立,致力為職業傷病受害人提供各種支援服務,提升本港職安健水平。
---
Aim
1) To flight for the rights of industrial accident victims, occupational disease sufferers and families of industrial fatalities 2) To urge the government to improve the occupational safety and health, as to protect the workers.
---
Services
Service Brief:
- Providing Rehabilitation Services
- Providing Family Services
- Providing Community Development Services

Service Scope:
1) Accident Victims Support Hotline
2) Occupational Accident Victims Case Follow-up
3) Mutual Support Group
4) Occupational Safety and Health Education
5) On-the-Job Training
---
Location
Report a problem
Reporting issues when they happen helps make HKNGO better.