Comfort Care Concern Group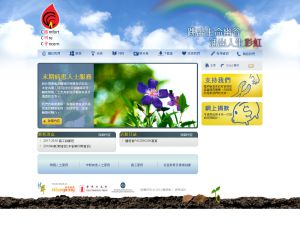 Website Screen Capture of Comfort Care Concern Group (http://www.cccg.org.hk)
Tel : 23616606
Fax : 23616294
Address : Shop 303-305, Podium Floor, Lai Ho House, Lai Kok Estate, Cheung Sha Wan, KLN
Web Address : http://www.cccg.org.hk
E-mail Address : No related information
Nonprofit organization

Charitable institutions and trusts of a public character, which are exempt from tax under section 88 of the Inland Revenue Ordinance, are Nonprofit organizations.
Introduction
The Comfort Care Concern Group (CCCG) was established in 1987 as a non-profit making charitable organisation. Our aims are to promote comfort care to the terminally ill and their families, and well as the bereaved. CCCG is an agency member of The Hong Kong Council of Social Service, and receives funding support from The Hong Kong Jockey Club Charities Trust and The Community Chest of Hong Kong.
---
Aim
CCCG is a non-governmental charity organization established since 1987, providing end-of-life services to patients with terminally ill and bereavement care to the bereaved. CCCG is currently supported by The Hong Kong Jockey Club Charities Trust and The Hong Kong Community Chest and is a member agency of The HKCSS.
---
Services
Service Brief:
- Providing Family Services
- Providing Other Services:
   臨終關懷及哀傷輔導服務
Service Scope:
1. Bereavement Counseling
2. "Walking with Children" Bereavement Counseling Service
3. Bereavement Group
4. Mutual Help Activity for the Bereaved
5. End-of-Life Care Services for the Terminally ill and their families
6. Befriending Visitation
7. Funeral Support Services
8. Bereaved Volunteer Services
9. Volunteer training and Services
10. Community Life and Death Education
11. Professional Training
---
Location
Report a problem
Reporting issues when they happen helps make HKNGO better.