Employees' Safety, Training & Rehabilitation Services Limited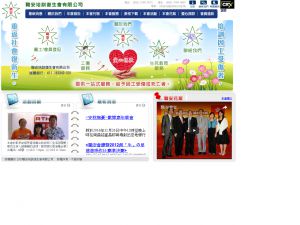 Website Screen Capture of Employees' Safety, Training & Rehabilitation Services Limited (http://www.estars.org.hk)
Tel : 27909213
Fax : 27906667
Address : Shop Nos 1-4, G/F, Cheong Yat House, Nam Cheong Estate, Sham Shui Po, KLN
Web Address : http://www.estars.org.hk
E-mail Address : No related information
Nonprofit organization

Charitable institutions and trusts of a public character, which are exempt from tax under section 88 of the Inland Revenue Ordinance, are Nonprofit organizations.
Introduction
(English version is not available)
本會是由一群不幸因工受傷的僱員和他們的家人所組成的自助組織。現今的會員大部份是因工受傷的僱員。在今屆董事局全部 5位成員之中,亦有 4位是工傷的僱員,1位是工傷的家屬。

本會原名「創業先鋒有限公司」,在 2001年 5月 4日依據香港法例第 32 章公司條例於香港公司註冊處註冊成立。並於 2002年 3月 1日通過稅務條例第88條獲得香港稅務局確認為慈善機構,稅務局慈善檔案號碼: 91 / 6286,後於 2002年 3月 22日轉名為「職安培訓復生會有限公司」。
---
Aim
By the essence of the rehabilitation, we do our best to provide service for the work injuries and their family members, and help them to face the difficult moment, also return to work in the society.
---
Services
Service Brief:
- Providing Elderly Services
- Providing Rehabilitation Services

Service Scope:
1. Providing counselling services to the work injuries and their family. 2. Giving them vocational training or assisting them to open their business or enterprise.
---
Location
Report a problem
Reporting issues when they happen helps make HKNGO better.