Finnish Evangelical Lutheran Mission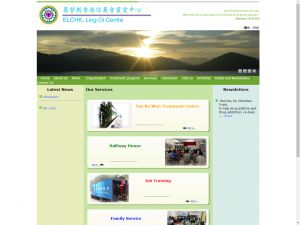 Website Screen Capture of Finnish Evangelical Lutheran Mission (http://www.lingoi.org)
Tel : 26121342
Fax : 26082582
Address : 6D, Fung Yat Social Service Complex, 364, Kwai Shing Circuit, Kwai Chung, NT
Web Address : http://www.lingoi.org
E-mail Address : No related information
Nonprofit organization

Charitable institutions and trusts of a public character, which are exempt from tax under section 88 of the Inland Revenue Ordinance, are Nonprofit organizations.
Introduction
The Finnish Evangelical Lutheran Mission started the work of Ling Oi in 1970. Our halfway house helps young men who had completed a drug rehabilitation treatment to re-integrate into the society. In the 1980's, the drug problem was getting more severe. In 1984, we started our gospel rehabilitation centre in Tan Ka Wan, Sai Kung. The treatment centre now can serve 40 young persons and the halfway house can serve 34 persons.

Now, Ling Oi provides a holistic rehabilitation for male drug addicts. Our services include outreaching service, rehabilitation treatment, social re-entry halfway lodging service, family support and counseling service, and aftercare services.
---
Aim
To help drug abusers to build a new drug free life through a Christian rehabilitation program.
---
Services
Service Brief:
- Providing Family Services
- Providing Community Development Services

Service Scope:
Drug Rehabilitation Services
---
Location
Report a problem
Reporting issues when they happen helps make HKNGO better.