Fung Ying Seen Koon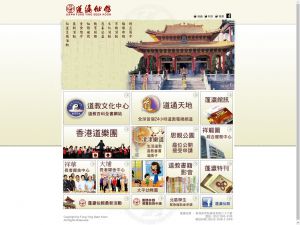 Website Screen Capture of Fung Ying Seen Koon (http://www.fysk.org)
Tel : 26699186
Fax : 26698777
Address : 66 Pak Wo Road, Fanling, NT
Web Address : http://www.fysk.org
E-mail Address : No related information
Nonprofit organization

Charitable institutions and trusts of a public character, which are exempt from tax under section 88 of the Inland Revenue Ordinance, are Nonprofit organizations.
Introduction
No related information
---
Aim
In response to the evergrowing needs of the community, it actively participates in the activities of charity, chinese medication, social welfare and education, apart from focusing on preaching Taoism. It is now a tax exempted charitable institution incorporated under the Hong Kong Companies Ordinance.
---
Services
Service Brief:
- Providing Elderly Services
- Providing Children & Youth Services

Service Scope:
1. Offering medical treatment and medicine : We have set up two Chinese Medical Clinics and a Mobile Chinese Medical Clinic.
2. Nurturing the young, setting up school and cultivating talent : We have established one Kindergarten and two Self-study Rooms for youth.
3. Caring for the aged : We have founded two Neighbourhood Elderly Centres for the senior citizens.
---
Location
Report a problem
Reporting issues when they happen helps make HKNGO better.