Greensmiles HK Limited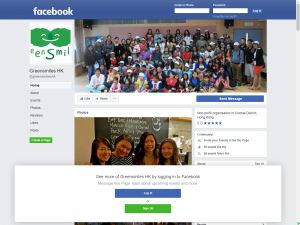 Website Screen Capture of Greensmiles HK Limited (https://www.facebook.com/greensmileshk/)
Tel : 34867480
Fax : 34862509
Address : P.O. Box 10817 General Post Office, HK
Web Address : https://www.facebook.com/greensmileshk/
E-mail Address : No related information
Nonprofit organization

Charitable institutions and trusts of a public character, which are exempt from tax under section 88 of the Inland Revenue Ordinance, are Nonprofit organizations.
Introduction
Through hard work, thoughtful stewardship, and single-minded focus on the needs of the young, Greensmiles strives to make a lasting difference in the lives of children, their families, our communities and our planet.....
---
Aim
We are a Hong Kong based organisation focused on helping less fortunate kids, and are always looking for Volunteers and any positive energy to help out, so : Go on, get involved!
---
Services
Service Brief:
- Providing Children & Youth Services
- Providing Family Services
- Providing Community Development Services
---
Location
Report a problem
Reporting issues when they happen helps make HKNGO better.