Hans Andersen Club Limited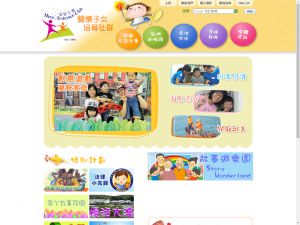 Website Screen Capture of Hans Andersen Club Limited (http://www.hac.org.hk)
Tel : 23388564
Fax : 23388528
Address : 5/F, Chuk Yuen Estate Community Centre, Wong Tai Sin, KLN
Web Address : http://www.hac.org.hk
E-mail Address : No related information
Nonprofit organization

Charitable institutions and trusts of a public character, which are exempt from tax under section 88 of the Inland Revenue Ordinance, are Nonprofit organizations.
Introduction
In 1963, a group of expatriates began serving the underprivileged children and new migrant families in the Diamond Hill district of Kowloon. Hans Andersen Club was named after the renowned Danish story writer Hans Christian Andersen to symbolize the Club's concerns for and focus on the well being of children and the youth, regardless of their races, nationalities and religions.

Since the opening of Storyland in 2006, HAC have been committed to provide creative, professional and diversified storytelling services to the community. We believe that reading is the perfect way to broaden children's horizons and nourish their minds. Storytelling also plays a significant role to promoting one's imagination, self confidence and parent-child relationships.
---
Aim
Cherish our Children, Cultivate our Community
---
Services
Service Brief:
- Providing Children & Youth Services
- Providing Family Services
- Providing Community Development Services

Service Scope:
There are six service units in HAC. They are Diana Boyd Wilson Centre, Chuk Yuen Centre, Storyland in Wong Tai Sin District, Story Hub on Hong Kong Island, Tai O Centre and Lamma Island Center on the outlying islands. Our service targets include underprivileged children and new migrants families. Each year, more than 100,000 children and youth have participated in activities organized by HAC.
---
Location
Report a problem
Reporting issues when they happen helps make HKNGO better.