Hong Kong Blind Sports Federation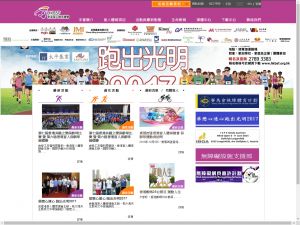 Website Screen Capture of Hong Kong Blind Sports Federation (http://www.hkbsf.org.hk)
Tel : 27893383
Fax : 30057110
Address : Block A3, 10/F, Yee Lim Industrial Centre 2-28 Kwai Lok Street, Kwai Chung, N.T.
Web Address : http://www.hkbsf.org.hk
E-mail Address : No related information
Nonprofit organization

Charitable institutions and trusts of a public character, which are exempt from tax under section 88 of the Inland Revenue Ordinance, are Nonprofit organizations.
Introduction
No related information
---
Aim
To promote equal participation and sports for all.
Objectives:1) To provide regular general sports training programmes to the visually impaired of Hong Kong; 2) To select visually impaired athletes to take part in or to organize local / Regional / international blind sports tournaments; 3) To select potential visually impaired athletes for elite athletes training with an aim to represent
Hong Kong to take part in Asian and Olympic Paralympic Games;
---
Services
Service Brief:
- Providing Other Services:
   視障人士體育服務 Sports services for the visually impaired
Service Scope:
To provide sports training for the visually impaired; including marathon, golf, blind football, swimming, bowling, dragon boat races, goalball, archery and tandem cycling.
---
Location
Report a problem
Reporting issues when they happen helps make HKNGO better.