Hong Kong Rehabilitation Power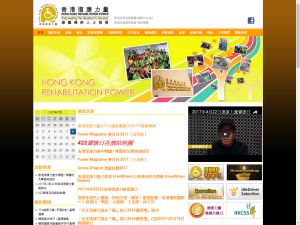 Website Screen Capture of Hong Kong Rehabilitation Power (http://www.hkrp.org)
Tel : 34717000
Fax : 34717333
Address : Unit 102, 1/F, The Waterfront, 1 Austin Road West, Tsim Sha Tsui, KLN
Web Address : http://www.hkrp.org
E-mail Address : No related information
Nonprofit organization

Charitable institutions and trusts of a public character, which are exempt from tax under section 88 of the Inland Revenue Ordinance, are Nonprofit organizations.
Introduction
Founded by a group of dedicated disabled professionals in 1995, the Hong Kong Rehabilitation Power ("HKRP") is a non-profit and charitable rehabilitation organization strives to advance the welfare of handicapped persons, individuals with chronic illnesses and the ex-mentally ill people, now serving over two thousand people in Hong Kong.
---
Aim
Empower individuals with disabilities to achieve economic self-sufficiency, independent living, inclusion and integration into all aspects of society.
---
Services
Service Brief:
- Providing Rehabilitation Services

Service Scope:
Providing Vocational Training, Employment Services, Empowerment Training & Social Enterprises for the Disabled . 1. Career Development Center for the Disabled; 2. Social Enterprises: Power Communication – telemarketing & call-center services, Power Production , Power Retail Center , Power Massage 3. Social Harmony & Inclusion Programs 3.1 Power Life – Positive & Possible Life sharing by the outstanding disabled, 3.2 Life Builder – Monthly Workshop on Self Management and Life Enrichment for the Disabled, 3.Barrier-free Community Check-Walk – advocate for barrier-free environment.
---
Location
Report a problem
Reporting issues when they happen helps make HKNGO better.