Hong Chi Association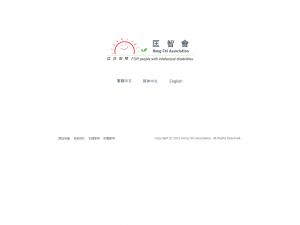 Website Screen Capture of Hong Chi Association (http://www.hongchi.org.hk)
Tel : 26891105
Fax : 26614620
Address : Pinehill Village, Chung Nga Road, Nam Hang, Tai Po, NT
Web Address : http://www.hongchi.org.hk
E-mail Address : No related information
Nonprofit organization

Charitable institutions and trusts of a public character, which are exempt from tax under section 88 of the Inland Revenue Ordinance, are Nonprofit organizations.
Introduction
Hong Chi Association (formerly The Hong Kong Association for the Mentally Handicapped) was started as a class for just four children with intellectual disabilities in 1965.

In 1997, the Association was renamed the Hong Chi Association. "Hong" in Chinese means "to assist", while "Chi" refers to "the intellect". Our emphasis is on what people with intellectual disabilities can achieve. Our mission is to assist them in the development of their potential to the full.

Today, Hong Chi is a non-profit making organization in Hong Kong dedicated to serving over 7,000 people of all ages and all grades of intellectual disabilities. We now operate 80 service units, including 13 special schools, which provide pre-school training, special education, job training, sheltered and supported employment, adult education, day care and training, residential services, family and community support, recreational and social programmes, as well as professional therapy.
---
Aim
Hong Chi Association is dedicated to serving people with intellectual disabilities and their families.
---
Services
Service Brief:
- Providing Rehabilitation Services

Service Scope:
We provide comprehensive services including special education, vocational training and rehabilitation projects to over 7,000 people with intellectual disabilities and their families in 81 service units.
---
Location
Report a problem
Reporting issues when they happen helps make HKNGO better.