Industrial Evangelistic Fellowship Limited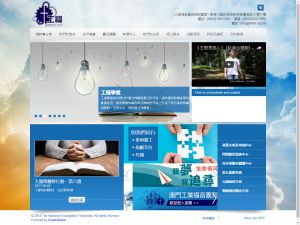 Website Screen Capture of Industrial Evangelistic Fellowship Limited (http://www.hkief.org.hk)
Tel : 27980180
Fax : 23052982
Address : 11/F, 56 Bute Street, Mongkok Christian Centre, Mongkok, KLN
Web Address : http://www.hkief.org.hk
E-mail Address : No related information
Nonprofit organization

Charitable institutions and trusts of a public character, which are exempt from tax under section 88 of the Inland Revenue Ordinance, are Nonprofit organizations.
Introduction
(English version is not available)
工業福音團契是一個基督教扶貧機構,致力以福音的大能,透過與教會及其他機構合作,針對這時代的貧窮問題,服侍貧困社群。在資本主義支配的時代,貧窮問題並不限於物質的貧窮,靈命上亦有很大的需要。我們的使命是要走進人群,與貧困者同行,讓基督的愛透過我們具體的服侍,使他們得享豐盛的生命。
---
Aim
We commit to God by : Taking up the duty in serving and caring the poor Motivating churches to join the missionary work to the poor Walking beside the poor And sharing the abundant life in Christ.
---
Services
1.Employment Support Service 2.Rehabilitation of Problematic Gamblers 3.Caring Service for the Poor.
---
Location
Report a problem
Reporting issues when they happen helps make HKNGO better.