Hong Kong Occupational Deafness Association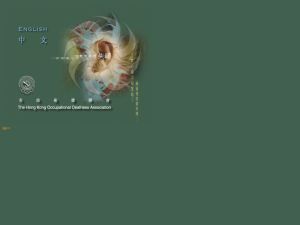 Website Screen Capture of Hong Kong Occupational Deafness Association (http://www.hkoda.org.hk)
Tel : 23760989
Fax : 27286968
Address : Room 1429-1437, 14/F, Beverley Commercial Centre, 87-105 Chatham Road(S), Tsim Sha Tsui, KLN
Web Address : http://www.hkoda.org.hk
E-mail Address : No related information
Nonprofit organization

Charitable institutions and trusts of a public character, which are exempt from tax under section 88 of the Inland Revenue Ordinance, are Nonprofit organizations.
Introduction
(English version is not available)
香港衛聰聯會是於一九九七年六月一日成立,是職業性失聰工友自務組織而成的社團組織,機構主旨是發揮病患者之間互助自助精神,強調病患者彼此間的關懷友愛。
同時,機構工作目標也著重在預防職業噪音及協助病患者爭取權益方面,病患者亦成為預防推廣活動的義工,前往不同的工場向前線的在職工人宣傳預防職業性失聰的訊息。
此外,權益爭取是機構一直也不遺餘力的會務之一,現行的職業性失聰補償法例的不合理及不公平,令到仍然有不少年紀老邁的職業性失聰病患者,因為過了政府訂定追溯期,以及離職太久而缺乏職業證明而未能合附申請資格,而未能獲得應有的補償,我們香港衛聰聯會就是要團結病患者的力量,為每一個職業性失聰病患者也取得應有補償而努力。
---
Aim
Hong Kong Occupational Deafness Association is a unique voluntary agency established by a group of occupational deaf sufferers. Our aims are to enhance the mutual help spirit and cohesion among sufferers, concern about preventive work and advocacy towards occupational deafness. By providing various kinds of services for members include educational programmes, hearing test, advocacy program and social gathering, to increase their abilities for coping with deafness. Moreover, we implement various occupational health activities so as to arouse the awareness of public towards occupational deafness and encourage the at-risk workers to prevent the occupational noise.
---
Services
Service Brief:
- Providing Rehabilitation Services

Service Scope:
1.Hearing Aid Devices donation program: under the funding support from social Walfare Department of HKSSAR, Our association can help the deaf people who have severely hearing loss. We help to collect the hearing aid devices donated from citizens and then Redistribute to the deaf people who do not have enough money to buy those hearing Aid devices. 2. Home visit for deaf people by the volunteers: our association sccessfully recruited a team of volunteers and organized home visit program for those singleton, get sick and severely deafness persons. 3. Rehabilitaion program for the deaf people: our association organized some rehabilitation seminars, educational programs and interest classes to enhance members' knowledge and improve their communication with others and facilitate their abilites against the deafness. 4. Prevetation Program against Occupational Deafnes
---
Location
Report a problem
Reporting issues when they happen helps make HKNGO better.