Hong Kong Red Cross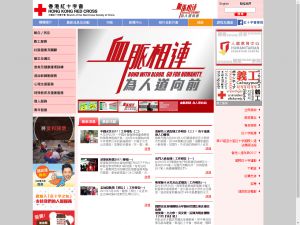 Website Screen Capture of Hong Kong Red Cross (http://www.redcross.org.hk)
Tel : 28020021
Fax : 28027359
Address : Hong Kong Red Cross Headquarters, 19 Hoi Ting Road West Kowloon KLN
Web Address : http://www.redcross.org.hk
E-mail Address : No related information
Nonprofit organization

Charitable institutions and trusts of a public character, which are exempt from tax under section 88 of the Inland Revenue Ordinance, are Nonprofit organizations.
Introduction
The Hong Kong Red Cross ("HKRC") was established in 1950 as a branch of the British Red Cross Society. Since 1 July 1997, upon the return of Hong Kong's sovereignty to China, the HKRC has changed its affiliation to become a highly autonomous branch of the Red Cross Society of China.
---
Aim
As part of the International Red Cross Movement, we dedicate ourselves to protect human life, to care for the health of the vulnerable and to respect human dignity by mobilizing people to serve voluntarily for the cause of humanity.
---
Services
Service Brief:
- Providing Elderly Services
- Providing Children & Youth Services
- Providing Rehabilitation Services
- Providing Family Services
- Providing Community Development Services

Service Scope:
1. Provide first aid service, training courses on first aid and health care, and run community health education projects.
2. Carry out emergency relief, post-disaster recovery and reconstruction, as well as disaster risk reduction and preparedness programmes in areas affected by natural disaster.
3.Form various volunteer groups to provide platforms for the general public to take part in humanitarian work. The Red Cross Youth is a uniformed volunteer group.
4. Provide various caring services in the community (such as services for the patients and homebound elderly) and psychological support service.
5. Provide tracing service to assist people to re-establish contact with family
---
Location
Report a problem
Reporting issues when they happen helps make HKNGO better.